For our early Christmas Party, our team boarded the Spirit of Queenstown Dinner Cruise, operated by our Milford Sound coach and cruise partners Southern Discoveries, for a great evening of delicious food and stunning views.
We met the boat in downtown Queenstown at St. Omer Wharf in time for our 6.30pm departure. As we boarded the boat, we could see (and smell) our dinner being prepared on the BBQ on the back of the boat. They have tables of 4 all along both sides right beside the massive windows overlooking the lake. We spread out across four big tables that sat six each down the middle of the boat. 
The weather was pretty windy out, but you wouldn't have known, as the skipper sailed us into calmer waters for a two-hour loop of Lake Wakatipu. So definitely don't be put off if the weather isn't ideal.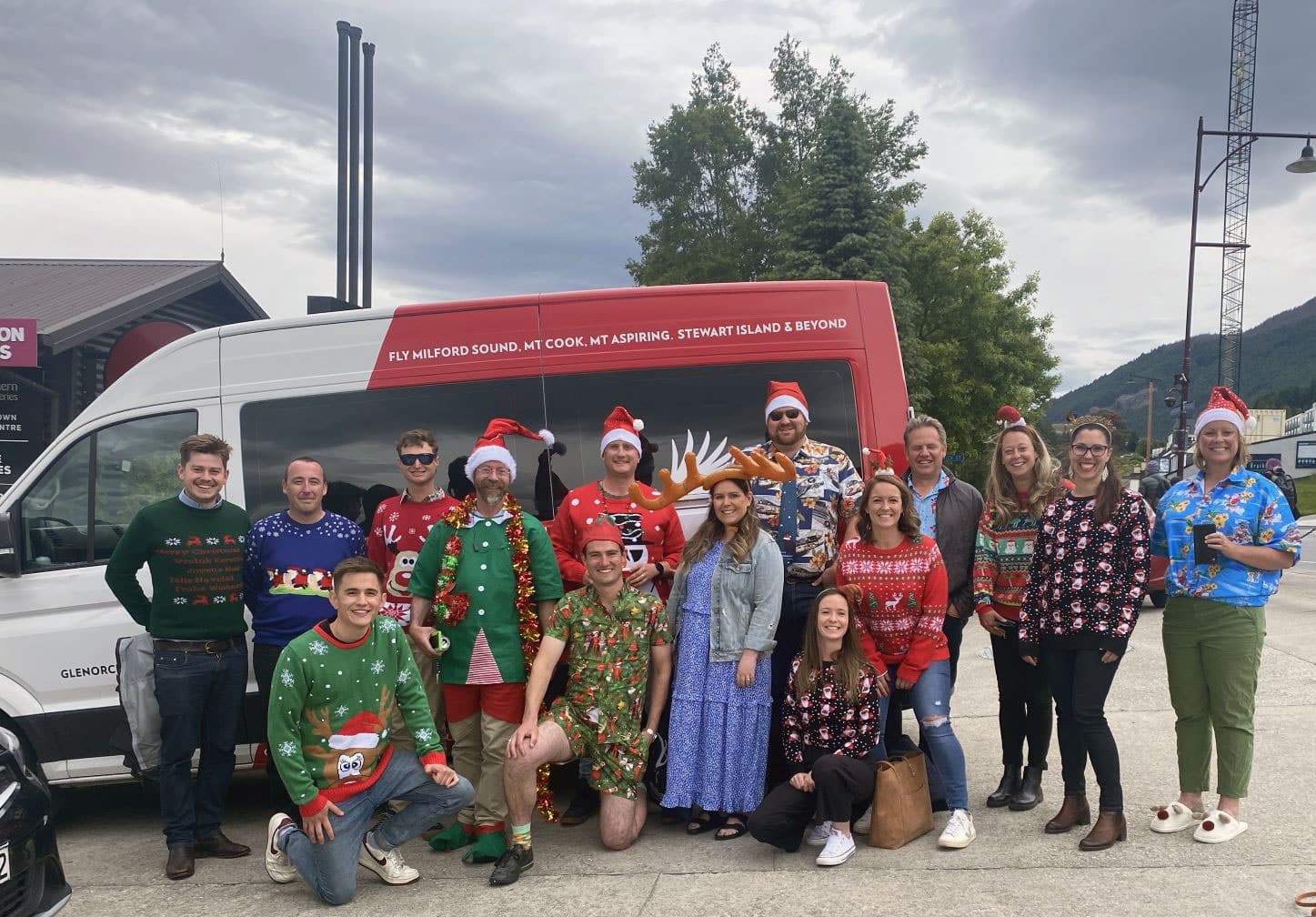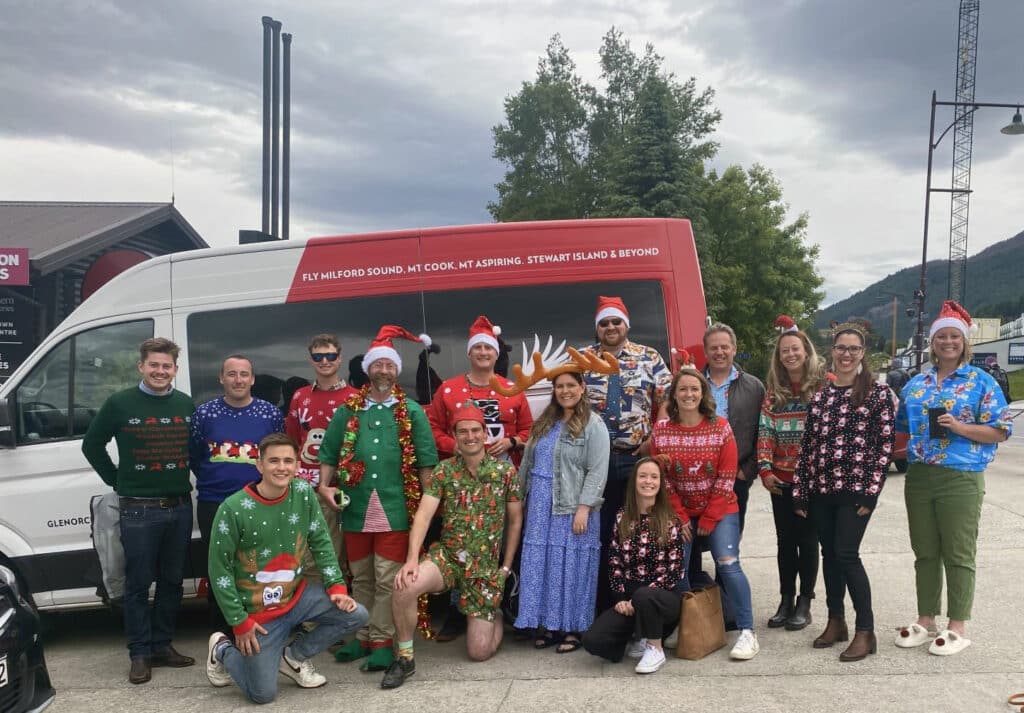 The three course set meal was absolutely delicious and they catered to our gluten free and vegetarian team members. The BBQ mains were incredible, featuring local New Zealand beef and lamb, with fresh salad and sides. Drinks were also available from the onboard bar.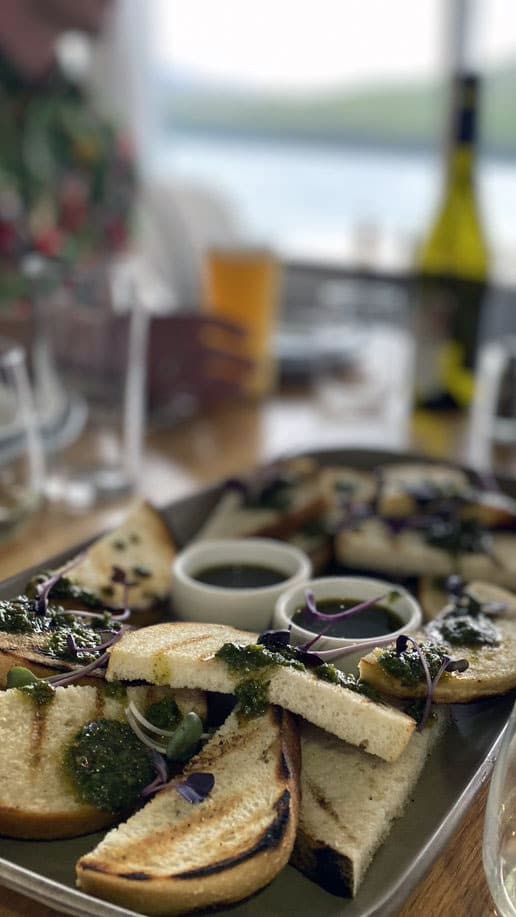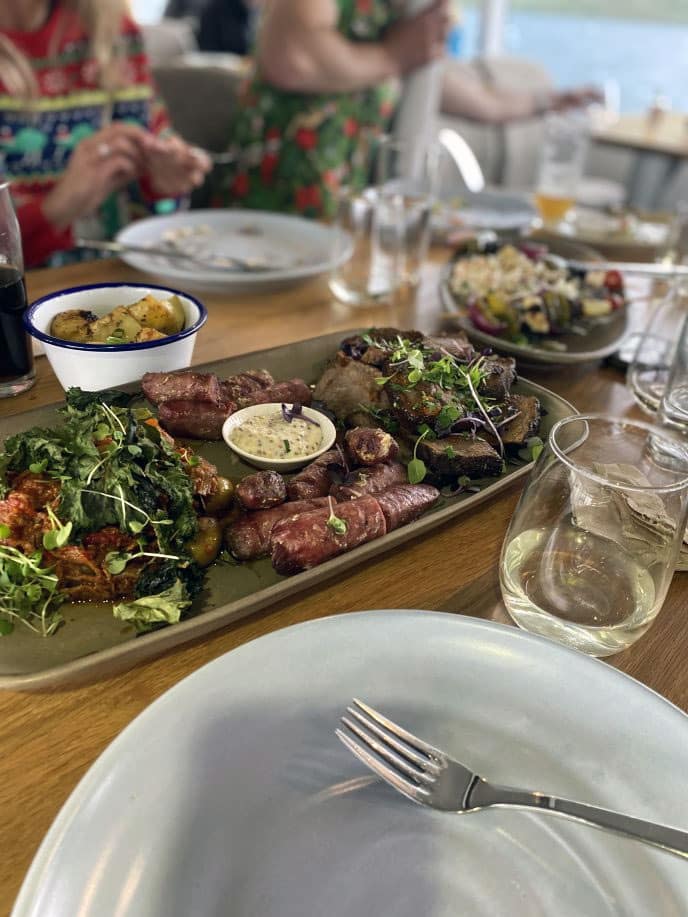 The Spirit of Queenstown Dinner Cruise is the perfect option for dinner during summer. It departs at 6.30pm Friday-Monday nights in summer only. It's perfect for a team outing like we did, families or a wonderful date night option.