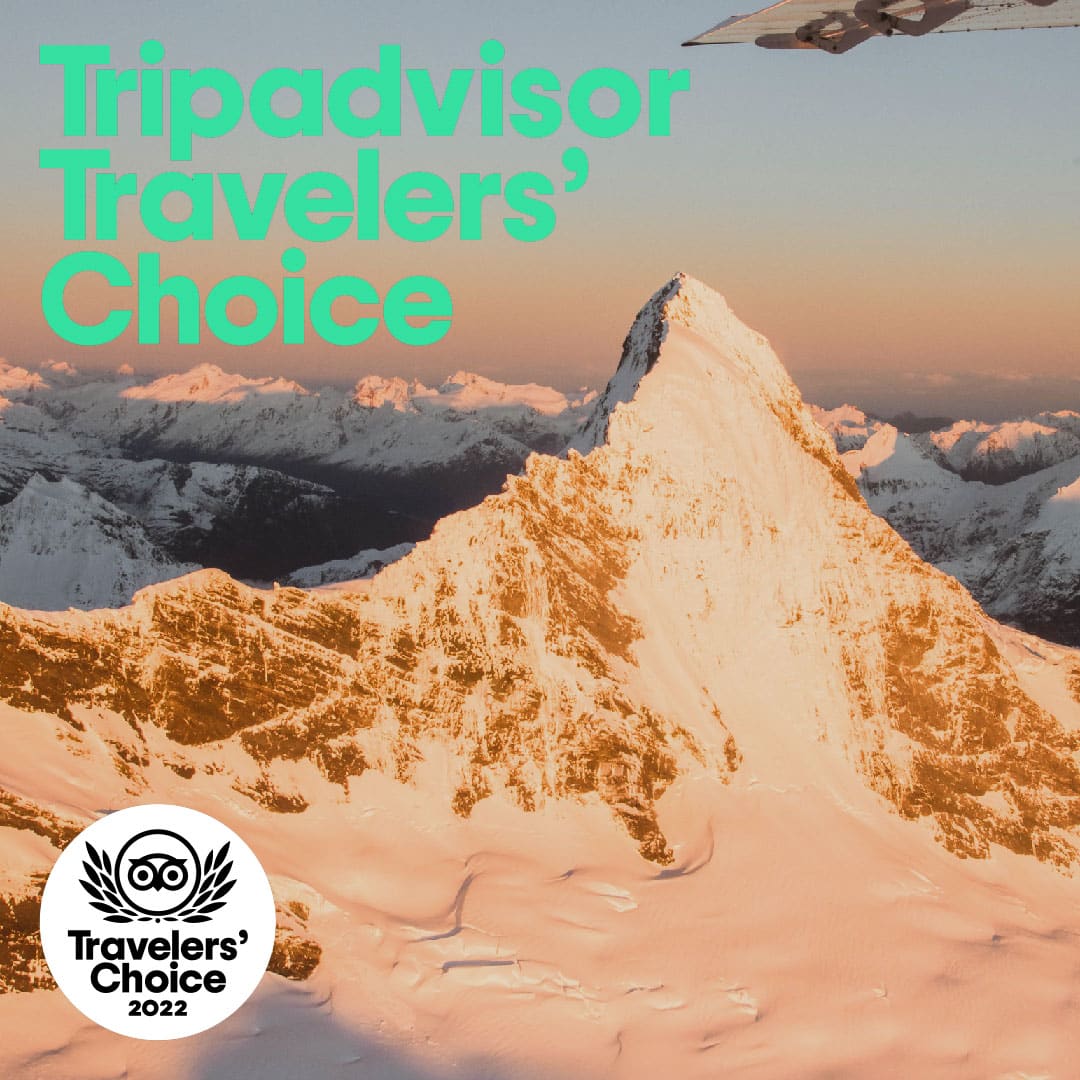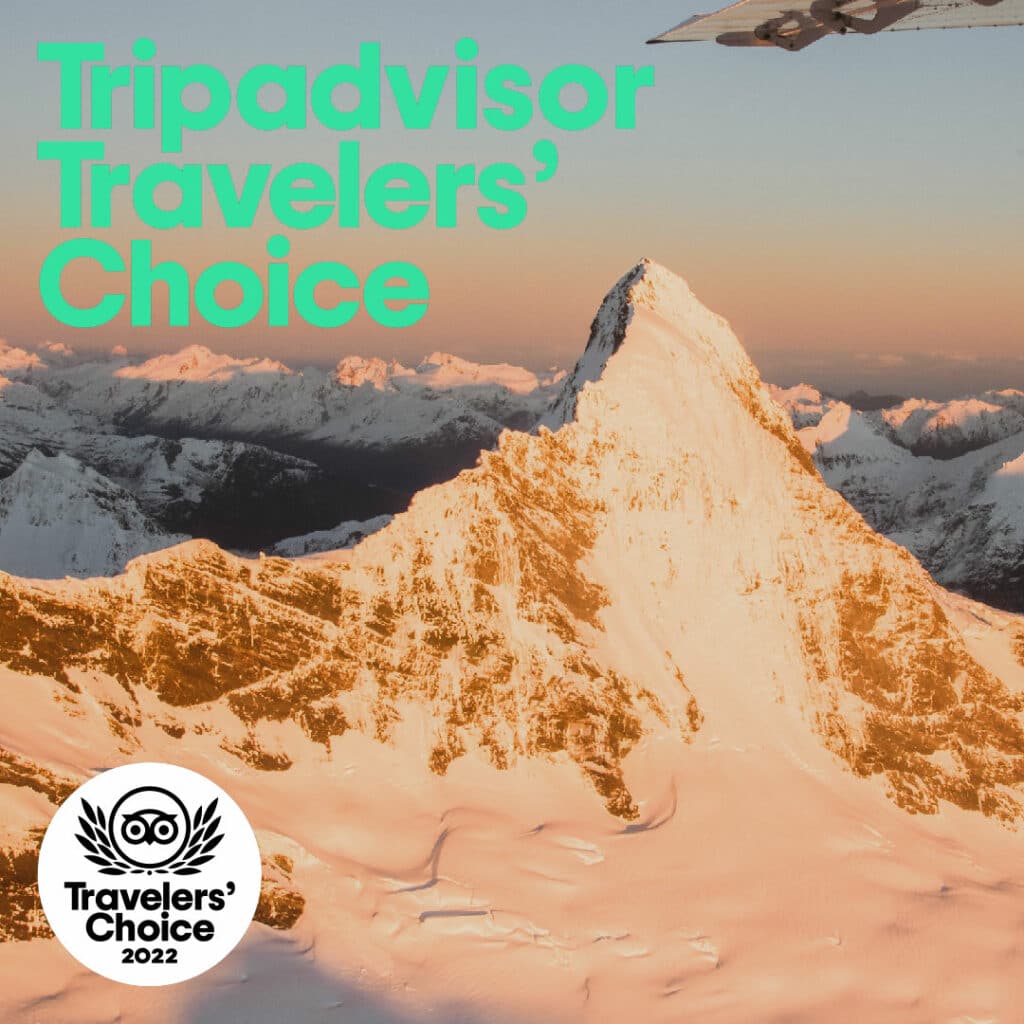 We're exceptionally proud to be awarded the Traveller's Choice Award from Tripadvisor, showing we're in the top 10% of attractions worldwide! Alongside this award, we're also proud to announce that we are the #1 of 223 Rated Tour & Activity in Queenstown on Tripadvisor.
Here are a few glowing reviews from this past year:
Excellent service and experience!
Absolutely stunning experience! The scenery was indescribable; a must-see when traveling to Queenstown. The flights to and from the Milford Sound were so comfortable, and the plane was just superb. James was an excellent guide, and provided lots of commentary about the scenery along the way there and back. I can't wait to do another flight with Glenorchy Air on one of their many flight experiences.
A super trip over Mount Aspiring
We flew with Jim our pilot on Good Friday around Mount Aspiring to view the Glaciers. It was a perfect day, weatherwise and Jim was a perfect pilot, giving a good, knowledgeable and interesting commentary, whilst also flying the Cessna 206 very professionally. All the organisation beforehand and afterwards, including the pickup and drop off worked flawlessly - especially because ours was a relatively short notice booking. We'd certainly recommend this as a very special activity on a blue sky day.
Highly recommended, great pilot, great airline, amazing day trip
Absolute stunner, fabulous day trip from Queenstown to Stewart Island thanks to Jim our incredibly friendly and truly excellent pilot and the team at Glenorchy Air. Modern, safe aircraft, friendly, helpful and excellent staff. Highly recommended.
We had amazing day flight from Queenstown to Stewart Island which included a boat ride over to Ulva island once we were there. We thoroughly enjoyed all aspects of the trip and highly recommend Glenorchy Air. We were picked up at our hotel by Jim who was punctual, friendly and really knowledgeable about our trip and he had some great recommendations for us fir once we were there. Our pilot was Will and he was outstanding, looked after us in the air pointing out all the sights as we flew and also looking after us on the ground. Highly recommend!!