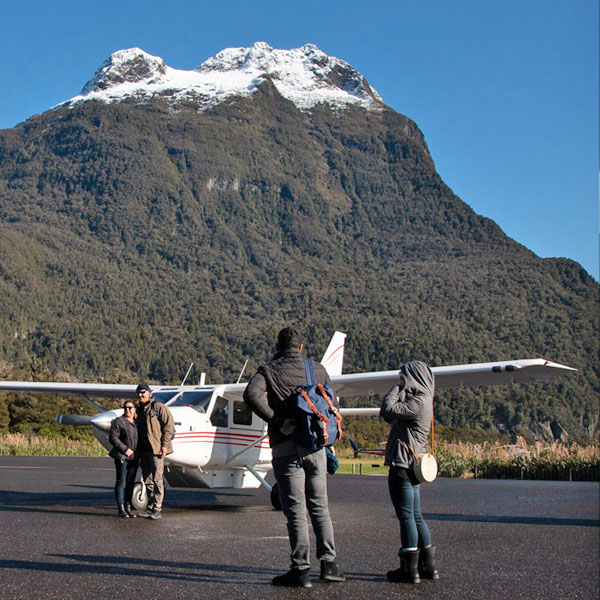 The daffodils are blooming, the grass is turning greener and the waterfalls are now as plentiful as ever. And so are the savings! Our Spring Promotion is now available.
Book with us through our website during the months of September, October and November and save 10% off your scenic flight to either Milford Sound or Mt. Cook when you enter promo code SPRING19.
Fly to Milford Sound with six product options to choose from. Embark on a scenic cruise through the sound, add an exhilarating jet boat ride on the Dart River, or choose our latest offering, Fly | Explore | Fly and tour Milford Sound and its surroundings at your own pace, away from the hustle-and-bustle.
Fly to Mt. Cook with four amazing products to choose from. Explore the snow-capped wonderland of New Zealand's tallest peak with heli-skiing and heli-hike options. Or simply relax and enjoy the flight over the stunning glaciers and Mt. Cook and sip a hot coffee at Glentanner, the world's most beautiful aerodrome, in our opinion.
If you have questions or would like to chat about which adventure would suit you best, please contact us today!