Scenic Flights & Adventures
Southern Alps, Queenstown  |  New Zealand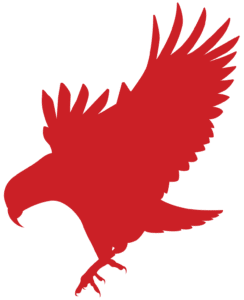 DISCOVER MILFORD SOUND & BEYOND
Glenorchy Air is a family-owned and operated scenic flight company based at Queenstown International Airport on the stunning South Island of New Zealand. Experience awe-inspiring, personalised flights to Milford Sound, Mt. Cook, Mt. Aspiring and beyond. With Glenorchy Air, your window seat awaits. All of our modern aircraft have expansive windows, allowing every passenger unobstructed views of the stunning locations we fly over.
Our pilots are knowledgeable, confident locals who strive to exceed your expectations. We have many flight options to suit your time, budget and level of adventure. For a truly remarkable experience, book with us today.
YOUR WINDOW SEAT AWAITS
Our modern aircraft have expansive windows, allowing every passenger unobstructed views of the stunning scenery we fly over.
BASED AT QUEENSTOWN AIRPORT
We are conveniently located inside the Main Terminal Building at Queenstown Airport across from arrivals baggage claim.
COMPLIMENTARY TRANSFERS
We provide complimentary pickups and dropoffs from Central Queenstown locations in our comfortable 2019 Hiace Vans.
Come with us on a spectacular flight at a spectacular price! These are once-in-a-lifetime, won't see again prices on our amazing scenic flights!
These two Spectacular Specials will only be this price to book until 31 May 2020, so get in quick! Travel from now up until the 15th of June and see the magic from the sky.
Our Milford Sound Scenic Flyover shows you Milford Sound like you've never seen before. Depart Queenstown Airport for an 80 minute flight over the Southern Alps to Milford Sound. Enjoy panoramic views of Lake Wakatipu and glacier-fed braided rivers as you fly into Mt. Aspiring National Park. The breath-taking scenery continues into Fiordland National Park, out over the rugged West Coast and the Tasman Sea before flying into Milford Sound. Fly down the middle of the Fiord then follow a different flight path back to Queenstown.
Trip Time 1 hr 20 mins
Flight Time 1 hr 20 mins
The Earnslaw Burn & The Glaciers flight is an incredible way to view Queenstown's surrounding glaciers. Embrace the change to discover some of New Zealand's most spectacular scenery from the air on this scenic flight and take in the incredible glaciers of Mt. Earnslaw. Mt. Earnslaw/Pikirakatahi, stands 2,819-metres high and consists of twin peaks, the second and third highest peaks of Otago. Enjoy panoramic views of Glenorchy township, the braided rivers of the Rees-Dart Valley and Lake Wakatipu. 
Trip Time 40 mins
Flight Time 40 mins
Queenstown, our home, is a place of beauty and grandeur. Let us show you the spectacular that lives high above the lake's shoreline, amongst glacier-carved valleys and appearing as pristine alpine lakes and waterfalls.
Join us on a stunning flight from Queenstown over Mt. Aspiring National Park, the Earnslaw Burn Glacier or a scenic flyover of Milford Sound. Flying is much more fun with your friends - so get everyone together for our More Mates Better Rates! The more in your group, the less you'll pay! We also have amazing family specials available. Come along and make some unforgettable memories with us.
Amazing day of flying with Glenorchy Air!
Truly amazing trip to Milford Sounds! The scenic flight into Milford sounds was out of this world, we flew over lakes, mountains and Glaciers! The pilots were very professional, friendly and knowledgeable. They made the whole trip wonderful. James was our pilot and took good care of us, he was always happy to answer any questions we had.
The day out with Glenorchy Air is money well spent! You're in and out of Milford sounds with a cruise in 4 hours. This is definitely better than spending endless hours on a coach.
I would highly recommend to anyone wanting to have a truly unique and once in a life time experience in Queenstown!
mtdaklnz
via TripAdvisor
Amazing Experience
We had an amazing flight with Jackson. The flight was so smooth and just magical, we would highly recommend doing this. The boat cruise was also great and just a beautiful place.
Thank you Jackson and Glenorchy Air for a memorable experience in Queenstown!!
PrueOc
via TripAdvisor
Beautiful start to our honeymoon
Started our honeymoon in Queenstown for some adventure and to see a new and wild landscape. There is no better way to see such a landscape than with Glenorchy air. Liam was our pilot and he made it such a comfortable and enjoyable flight as a skilled pilot and giving some great information about the regions we flew over. The flight and cruise on Milford Sound were breathtaking and beautiful being able to see such a landscape. Highly recommend to anyone, just be flexible with your reservation as we got lucky with weather, but that definitely can affect your booking. Ask for Liam too, if they let you.
jslo12
via TripAdvisor
Highlight of the trip!
We took the Milford Sound and Glaciers: Fly/Cruise/Fly trip. Luke was our pilot and he was not only a safety-conscious and talented pilot, but his commentary as we flew back and forth was amusing and very informative. He made sure we got to where we needed to go and we always felt safe. While we enjoyed Milford Sound, the true highlight was the breathtaking flights over the mountains!! The snow-capped peaks with their jagged edges cannot adequately be described. This is a must-see trip!
Roving589488
via TripAdvisor
Memorable Family Experience
We booked our trip with Glenorchy Air with much anticipation of the views, the service and the experience. Our pilot, Jim, the Glenorchy staff, and the Milford Sound boat captain helped surpass all our expectations. Jim was outstanding, educating us at the proper moments along our flight, helping take pictures once at Milford Sound, and really just paving the way for us to enjoy every moment of our trip. From punctual pick-up (he even adjusted the location to make it more convenient for us), to making us feel comfortable throughout the flight, Jim was a top notch professional. Our Family will remember the flight and boat ride in Milford Sound as one of our best trips … good stuff!
Jonathan P
via TripAdvisor
Words just aren't enough
We did the flight to Milford Sound & back on 9/9/19 for our 31st wedding anniversary. Feels very surreal now. Milford Sound was gorgeous but the flight there & back was out of this world. What takes approx 5 hrs each way by bus, took us 40 scenic mins each way through snow capped mountains, over glaciers, lakes & magnificent coast line. Exceptional staff. Special mention to (Luke) our young bus driver who is also a pilot, and of course our own pilot (Will) who made us feel completely at ease & safe at all times … great sense of humour & lots of knowledge of movies shot in the area (Lord of the Rings etc). We couldn't have asked for better service or a better day weather wise. We definitely recommend Glenorchy Air. From someone whose anxiety would have once stopped me from enjoying this, my husband & I can now tick it off as a bucket list experience!
Rae Skinner
via Facebook
Last month, Tara from Silly Little Kiwi joined us on a scenic flight to Milford Sound on a stunning bluebird day. Read her latest post for the most epic guide to Queenstown.
READ MORE +